Lucie Lukačovičová (nickname Sombra, married Moravová) – About the Author
Born 1980 in Prague, Czech Republic, she spent a part of her early childhood in exotic countries like Angola and Cuba, where she also started to attend school. After returning with her parents to Prague, she graduated (A levels) at the Business School for Foreign Trade. She attended Faculty of Humanities of the Charles University (earning a B.A. degree) and pursued the graduate studies at the Faculty of Arts of the Charles University in Prague where she obtained M.A. degree in information science and librarianship in 2003. She also studied antropology.
Her first short story was published in 1997 (literary competition Salamander). Starting 1999 the yearly regular anthology Dragonslayers (Drakobijci) has published Lucy´s works in nearly every number. Many stories appeared in other various anthologies, like Faces of the Future (Tváře budoucnosti, 2005), Songs of Dark Ages (Písně temných věků, 2005), Under the Cobble-stones (Pod kočičími hlavami, 2007), Time of Outlaws (Čas psanců, 2008), Robots and Humans (Roboti a lidé, 2009), Games with the Story: Crime and Punishment (Hry s příběhem: Zločin a trest, 2011), Games with the Story: Steel and Blood (Hry s příběhem: Ocel a krev, 2012), just to name a few.
She won the prestigious Karel Čapek Award for literature (Cena Karla Čapka) for the short story Awakening (Procitnutí) in 2001 and for the short story House of Laughter, House of Sadness (Dům smíchu, dům smutku) in 2007. She was also awarded The Best Fantasy 2007 prize (O nejlepší fantasy 2007) with an adventure story Pirates of the Sky (Piráti nebes) and is a finalist of the SciFi Award Ikaros 2008 with the short story Lexington. She has been writing regularly for the magazines Fortress (Pevnost) and Dragon´s Breath (Dech draka) and from time to time for the magazine Ikarie (which had a long tradition in publishing the best of fantasy and science fiction creations in the Czech Republic) or for the Slovak magazine Fantázia.
Lucy´s favourite genres are mystery, historical and pseudo-historical novels, urban fantasy and Japanese style ghost stories. Up till today she has published over one hundred short stories or novelettes. Most of her works have enjoyed popularity and positive reviewing among readers and reviewers alike. Her other interests are dancing, calligraphy, travelling, mythology and foreign languages. She has been teaching Creative Writing and became a patron of the popular literary competition searching for new tallented writers Bard Marigold Award (Cena barda Marigolda).
Her first novel, a historical fantasy tale from ancient Japan, Toki no shujin: The Time Masters (Toki no shujin: Vládci času, 2007) was a great success. The next novel, a science-fiction thriller Station Armida (Stanice Armida) appeared 2012. Another novel followed shortly – Detective Agency Sirius was presented to readers in 2013. Lucy is co-author of Secret Book of Chiaroscuro, an episodic novel belonging to the urban ghost fantasy which takes place in Czechlands, Japan and China (published by Albatros 2011). The adventure fantasy book in two parts, The Journey of the Red Dancer (2013), was created with her sister and co-author Petra. The novel Christmas Story (with collaboration with Marek Dobeš appeared in December 2013. (publishing house Alfedus). Green Dragon, Crimson Lion on the background of Renaissance Prague appeared 2015 (published by Konektor XB-1). Further novels, see also the chapter Novels: Burning Horse (with co-author Františka Vrbenská), 2017. The Last God, 2019. The Law of the Asylulm, 2021. The Blade of the Asylum, 2023.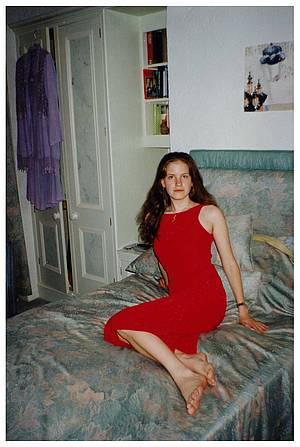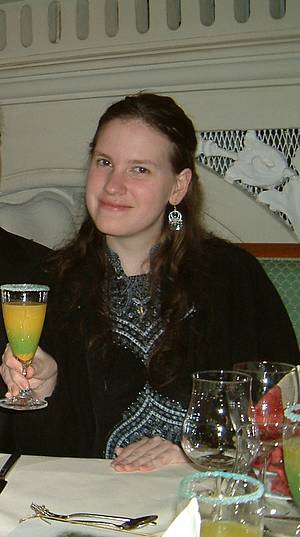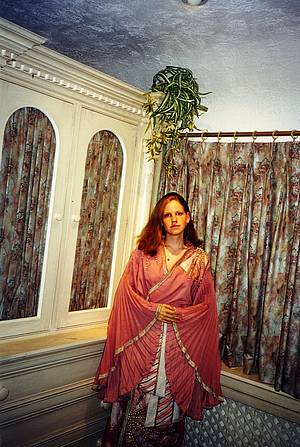 Portraits of an Artist as a Young Woman
(Paraphrase of James Joyce:Portrait of an Artist as a Young Man)