Organized from the oldest to the latest:
1. Murphy´s Law for Women upto 20 - 2004
(together with Petra Lukačovičová)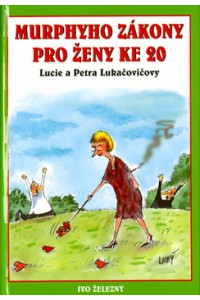 Publishing House Ivo Železný 2004
26 pages
ISBN 80-237-3894-1
Witty comments and aphorisms about life and love as teenager


2. The Time Masters - 2007
A historical fantasy on the background of Japan of 12th century, fight for power between families of Taira and Minamoto
Publishing House Poutník (Pilgrim), Jules Verne Club 2007,
ISBN 978-80-85892-95-6
3. The Station Armida - 2012
Sci-fi mystery story – a space station where humans get in touch with alien races, clash of various cultures, relations among humans at the background of murder investigation
Publishing House Poutník 2012
ISBN: 978-80-87246-33-7, EAN: 9788087246337
http://translate.google.co.in/translate?hl=en&sl=cs&u=http://neoluxor.cz/beletrie/stanice-armida--183240/&prev=/search%3Fq%3DStanice%2BArmida%26client%3Dfirefox-a%26hs%3DXVC%26rls%3Dorg.mozilla:en-US:official
4. Detective Agency Sirius - 2013

The employees of this agency investigate the cases where the accidents and tragedies of humans are caused by supernatural powers.
Publishing House Straky na Vrbě (Magpies on the Willow) 2013, edition Czech Fantasy
ISBN: 978-80-87364-37-6
5. Secret Book of Chiaroscuro - 2011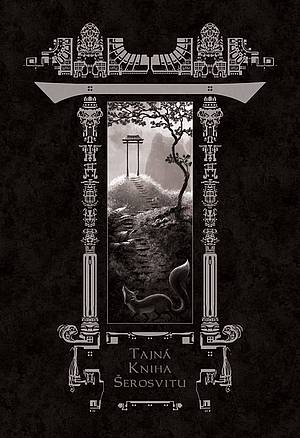 An episodic novel – urban ghost fantasy which takes place in Czechlands, Japan and China
Publishing House Albatros 2011 (with co-authors)
EAN: 9788000026381
6. The Journey of the Red Dancer - 2 parts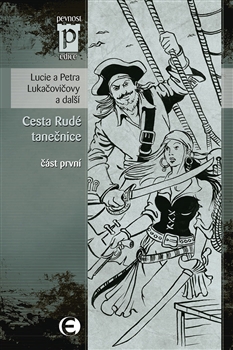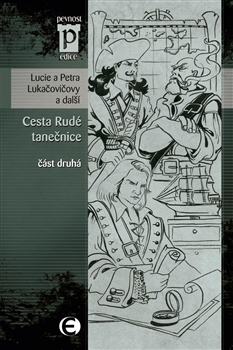 part 1 and 2 - collective of authors Lucie and Petra Lukačovičovy
Captain Vicente belongs to experienced sailors who survived the war of the free City of Lekanta with the Asman Empire. Before him, there is a passage with unknown cargo, behind him an ugly past. By coincidence he can acquire a strange precious stone called Red Dancer which has been desired by many… The book in two parts tells the story about precious stone the price of which is being paid in blood instead of gold, about destinies marred by the Red Dancer and lives either saved or broken or lost through it.
7. Christmas Story - 2013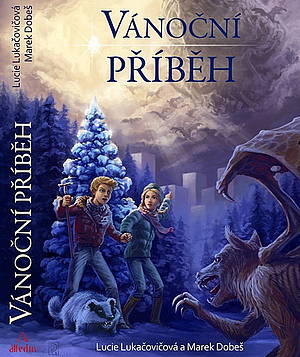 Lucie Lukačovičová - Christmas Story
(in collaboration with Marek Dobes)
In Czech original: Vánoční příběh
published by Alfedus 2013
216 pages, hard cover,
cover illustration Jan Dřevíkovský
CZK 290,-
8. Green Dragon, Crimson Lion - 2015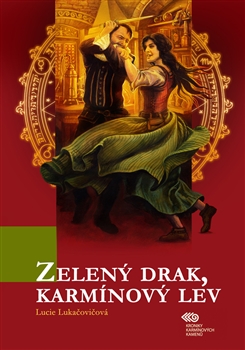 in Czech original: Zelený drak, karmínový lev
Published by Konektor XB-1 2015
Publishing House: Konektor XB-1
278 pages
Hard cover ISBN: 978-80-905300-3-4
Cover: Jana Šouflová
CZK 319,-
9. Burning Horse (with co-author Františka Vrbenská) - 2017
(Czech original Hořící kůň)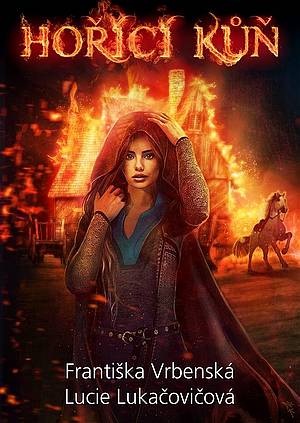 Publishing House: Epocha 2017
paperback, 440 pages
ISBN: 978-80-7557-077-2