Novels by Petra Lukačovičová
COLLECTION OF VIRTUES

Publishing House: Mytago Prague
Year of Publishing: 2015
Cover: Barbara Bujnochová
Number of Pages: 278
ISBN: 978-80-87761-18-2
Annotation
Collection of Virtues is a novel, set in contemporary Prague, which prevailed as a suitable location over magic city of New Orleans. Prague is also shrouded in numerous legends, some of them ancient ones but there are also many urban legends from the modern times. Is it possible that they could really happen? Do mages disguised as a university professor, a charitable wealthy widow, an extravagant tattooer or a homeless drunkard really exist? If you want to find out, it could become a dangerous journey.
Detailed wonderfully observed descriptions of a real city, as it is known to the locals. Personalities characterized in a way that you could meet them round the corner, at the tram stop, or at the bar. Dialogues from everyday life, interspersed with deeper reflections. And suddenly, out of sheer normality, the reader finds himself in a postmodern world of magic. He is drawn into the story and the tension will not leave him until he finishes the whole book.
Reviews (in Czech) -
umenivyberu.cz/knihy/sbirka-ctnosti-aneb-v-napnutem-labyrintu-prazske-magie-a-nitek-osudu/ www.sarden.cz/2016-03-24-0913/recenze-petra-lukacovicova-sbirka-ctnosti

Photos from the launch of Collection of Virtues in Café Bar Elysium Prague: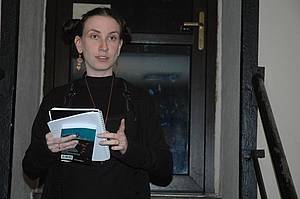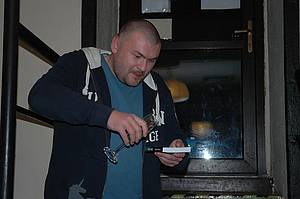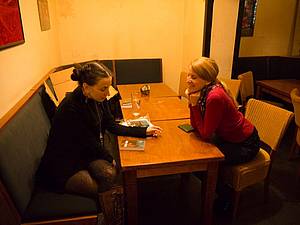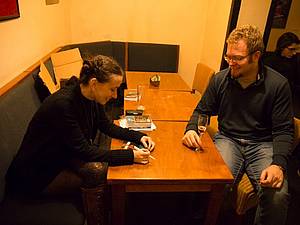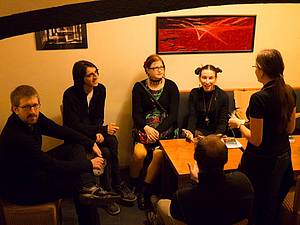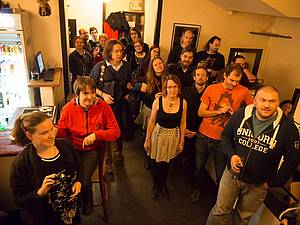 Photos from the launch of Collection of Virtues Fénixcon Brno: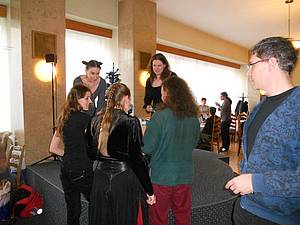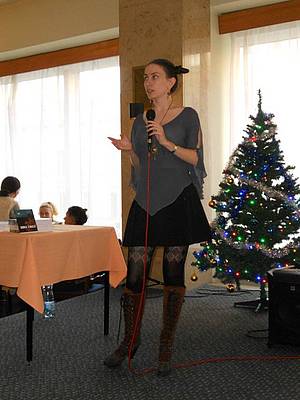 THE JOURNEY OF THE RED DANCER - Part 1 and 2
The novel in two parts was written in collaboration with Lucie and several other co-authors.
See the link on the page about Lucy: http://www.ivana-dirk.info/index.php?id=76
NO COMMENT
This first novel was published only for friends and supporters. The inspiration came from regular watching of the Japanese anime series broadcasted in German on RTL2. A high school student befriends a talking cat Luna, from whom she gets a magic brooch, which allows her to be transformed into Sailor Moon - a beautiful soldier, whose task is to save the Earth from the forces of Evil. Sailor Moon and her other friends named after planets are stupid and illogical, but are winning by the goodness of their heart anyway. Even then, the author did not have much understanding for angelic white characters and decided to caricature them. So she created much darker and more evil doppelgangers who did not fight for love and justice, but for their own interests. They were always in mortal danger and could not afford a mistake - every mistake could have had disastrous consequences. Their often repeated scream in German became truly iconic: "Im Name des Mondes werde ich dich bestrafen." = "In the name of the Moon I will punish you." The first lessons in German textbooks would not certainly have this sentence in their vocabulary.

The book had a launch in the restaurant Bungula, which described itself as astrological and mythical restaurant. Bungula is the name of one of the stars in the constellation of Centaurus, the closest star to our solar system, and the third brightest star. The author's developing interest in all what was connected to magic and fantasy was confirmed even by the choice of the restaurant.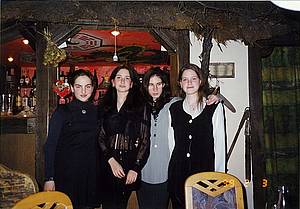 No Comment No. 1 enjoyed a positive response which encouraged and inspired the author to write No Comment No. 2. This second part stopped to be only a parody of Sailor Moon, the topics became more serious. It will be interesting to see how will develop the third continuation of No Comment, written so to speak after 16 or 17 years. The author promised to write a next sequel.