Lucie Lukačovičová
Short stories in chronological order by years


2023
1. Devil in the Deep (in English)
in: Anthology Life Beyond us, Laksa Media, Calgary, 2023
https://www.amazon.com/Life-Beyond-Anthology-Astrobiology-Institute/dp/198814048X
How would first contact--on earth, in space, on another planet--transform our understandings of technology, philosophy, and what it means to be human? What kind of cognitive dissonance would society experience, if we discovered a previously unrecognized sentience on Earth?
What would life be like if it originated in a frigid ocean beneath an impenetrable shell of ice? Or on a world whose haze obscures any view of the universe beyond? Or on an unfathomable scale in the depths of space? Or . . .
Life--beyond us.
Dive in as the European Astrobiology Institute presents fifty-four original SF Stories and Science Essays on life, from microbial to macro, from automatic to sagacious. Each speculative story is followed by a professional essay illuminating the scientific underpinnings of the story and providing a new window into the cutting-edge knowledge about exploration for life in the universe.
SF STORIES BY: Eugen Bacon, Gregory Benford, Renan Bernardo, Jana Bianchi, Tobias S. Buckell, Eric Choi, Julie E. Czerneda, Tessa Fisher, Simone Heller, Valentin D. Ivanov, Mary Robinette Kowal, Lisa Jenny Krieg (translated by Simone Heller), Geoffrey A. Landis, Rich Larson, Liu Yang (translated by Ladon Gao), Lucie Lukačovičová, Premee Mohamed, G. David Nordley, Malka Older, Deji Bryce Olukotun, Tomás Petrásek, Brian Rappatta, Arula Ratnakar, D.A. Xiaolin Spires, Bogi Takács, Peter Watts, and B. Zelkovich.
2. Holy Right (in Czech Svaté právo)
in: Anthology Heroes of Czechlands (in Czech Hrdinové Českých zemí) - editor Jan Kotouč
Brokilon, Praha 2023
and also in a magazine Fortress 3/2023
https://www.brokilon.cz/kniha/hrdinove-ceskych-zemi/
In the mid-nineteenth century, a catastrophe struck the world. Some parts of the earth's surface were erased, ocean levels rose. Whole states disappeared, others were created. One of them was the Czecho-Slovak Kingdom. By the mid-twentieth century, the kingdom had become a maritime power with colonies and states around the world.
And stories from this anthology take place all over the world, too. Ten authors have undertaken to tell stories spanning one hundred years of this new history. From the home soil of the Czecho-Slovak Kingdom to the distant American coast. From Paraguay to India. From South Africa to the Sea of Japan.
Eleven short stories by ten Czech, Slovak and American authors map the world of alternative Czech countries. The following contributed to the book: Tomáš Bandžuch, Marek Brenišin, Vendula Brunhoferová, Karel Doležal, Lucie Lukačovičová, Julie Nováková, Joelle Presby, Jan Kotouč, Vlado Ríša and Vladimír Šlechta.

3. Petty Cruelty (in Czech Drobná krutost)
in: Anthology Angels and demons (Andělé a démoni), Golem Ríša, XB-1, Praha 2023
https://www.vesmirnykolonial.cz/andeleademoni/

Contributors: Františka Vrbenská, Karel Doležal, Šárka Glasslová, Vlado Ríša, Markéta Gajdošová, Ondřej Rindt, Anna Winterová, Lucie Lukačovičová, Tomáš Bandžuch, Julie Nováková, Jana Doležalová,Hanina Veselá, Dan Tučka, Petra Lukačovičová, Monika Freyová, Jana Rečková.

4. Mask and Mirror (in Czech Maska a zrcadlo)
in: Anthology Asterion: Dawn of the New Gods
Mytago, Ostrava 2023


5. The Eye of the Scorpion (in Czech Oko štíra)
also in: Antology Asterion: Dawn of the New Gods
Mytago, Ostrava 2023
https://www.imago.cz/asterion-usvit-novych-bohu
Eleven exciting Asterion stories connected by a single narrator - the Khar Demon himself, the personification of all evil on Asterion. Clouds are gathering over Asterion. Seventeen's power wanes and a new pantheon of gods, the Dark Ten, rise to prominence. In an effort to secure a peaceful sleep or in pursuit of money and power, people resort to the arms of dark deities. Will the Seventeen manage to settle their differences and unite before the last notes of the lament for the Fall of the Old Gods die on the lutes of the bards?
Authors:
Petra Lukačovičová: The Lucky One
Petr Urban: Planks that Mean the Mildew
Lucie Lukačovičová: The Mask and the Mirror
Radovan Kolbaba: HIgher Justice
Hanina Veselá: Sivý Tamarýn
Jakub Štádler: The smell of Fear
Michal Penc: From the depth of weakness and hopelessness
Petr Urban: Without Name
Lucie Lukačovičová: The Eye of the Scorpion
Radek Richtr: A Collection of Withered Snowdrops
Radovan Kolbaba: The Gate to the Darkness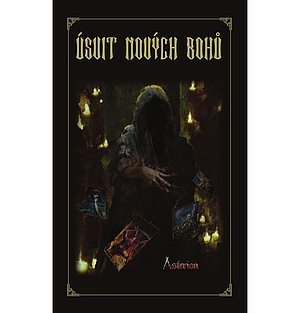 6. To fulfill your dream (in Czech Splnit si sen)
in: Anthology Depths of the City, Epocha 2023
https://www.epocha.cz/kniha/kristyna-snegonova-hlubiny-mesta-prvni-vydani-vazana-s-prebalem/
What is hidden under plaster, sidewalks and roads, or even under entire cities? Famous Czech writers across genre and non-genre literature were inspired by the mystery of cities, their nooks and crannies, chimneys and canals, legends and powerful magic. Do you want to stop in Rome? Get lost in the streets of contemporary Krakow or post-apocalyptic London, walk through Barcelona in a dream or visit cosmic Lamaris? What about home soil of Czechlands? How many traps do Pardubice, Prague, Frýdek-Místek hide, or how little is enough for Brno to devour you - literally? One step and city walks will never be the same again!
7. Goldfarn - in German
(in English Golden fern, botanically nephrolepis exaltata)
in: Future Fiction Magazine, German Edition, 05/2023
https://www.amazon.de/dp/B0CJKTT4F3
In the 5th issue, the Future Fiction Magazine brings stories from Germany, the USA, the Czech Republic and Pakistan with a focus on medicine. What about the rights of animal employees in the catering industry? What is the price of a seven-digit number of followers? Who owns the plastic waste in the ocean? What are the benefits of giving birth in orbit? How can we make it easier to say goodbye to people at the end of life? The stories in this issue of our magazine explore these and other questions, all of which were written by women this time. In the magazine section there is an interview on the topic of medicine of the future and news from German and European SF awards. The magazine was awarded the European SF Prize ESFS!



8. The Weapons of the Azylum (in Czech Zbraně Azylu)
in: Anthology Blood, Monsters and Sweets, Epocha Praha 2023
https://www.epocha.cz/kniha/petr-brozovsky-krev-monstra-a-cukrovi-prvni-vydani-vazana-s-prebalem/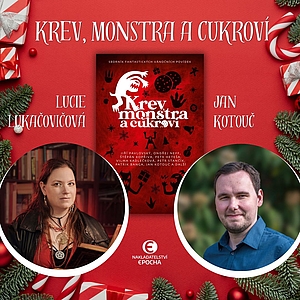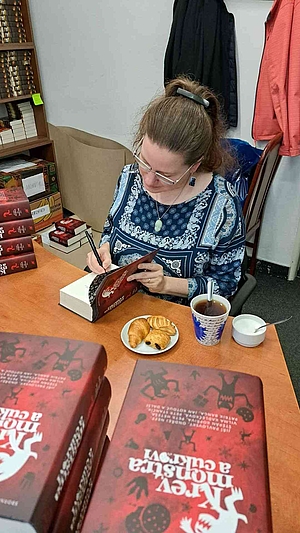 2022

1. Lost in the Memory (in Czech Ztraceno z paměti)
in anthology The Law of Gene, Epocha, Praha 2022
https://www.epocha.cz/kniha/vaclav-kotrman-zakon-genu-prvni-vydani-vazana-s-prebalem/
Two hundred years have passed since the birth of the father of genetics, Gregor Mendel, but genetics is still a huge challenge for science and a field for new fascinating discoveries. And likewise for science fiction writers. On the occasion of the birthday of a great personality of Czech science, excellent authors of fantastic fiction set out on their own adventurous expeditions connected with genetics. You will go into space, you will meet aliens, you will travel through time, you will laugh, fear and think about what may still be waiting for us in the field of genetics, because science and fantasy belong inextricably to each other. As well as discovering new stories and secrets.
The anthology has been published under the patronage of Nobel laureate Sir Paul Nurse.
With forewords by biochemist Jan Konvalinka and astrophysicist Jiří Grygar.
2. Central Bohemian Baroque: Faith in the village (pocket guide)
(in Czech Středočeské baroko: Víra na vsi)
published by Society Kostel L.P., Poříčany 2022
https://www.stredoceskebaroko.cz/

The Kolín region, around Poříčany, Czech Republic, has experienced it all: happiness and prosperity as well as wars, poverty and disease. In the entire area, the Baroque left its traces and imprints - a building style that was also a way of life. Customs, festivities, faith, paintings, sculptures, buildings - all of these were intermingled, all of them influenced by a unique baroque spirit. The guide reveals what secrets are hidden and protected by the baroque walls of churches and tells what life was like for our ancestors at that time.

3. The Hidden People (in English, co-author Jan Kotouč)
in: Grantville Gazette 101, Baen Books 2022
https://www.baen.com/catalog/product/view/_ignore_category/1/id/4600/s/grantville-gazette-volume-101/
Grantville Gazette 101 begins with "Hidden People," by well-known Czech science fiction authors Jan Kotouč & Lucie Lukačovičová. What will happen when knowledge of one future reaches Iceland?

2021
1. It can't rain for ever (in Czech original Nemůže pršet věčně)
in: Beauties and Aliens (Krásky a vetřelci), Epocha, 2021
https://www.epocha.cz/kniha/leos-kysa-krasky-a-vetrelci-prvni-vydani-vazana-s-prebalem/
Patrik Mayhem is a miraculously successful noir detective who doesn't live in the 1940s, but at the present. But maybe he isn't exactly a detective?

2. Pelle di Lucertola (in Italian, translated from the English original Lizard Skin),
In: anthology Solarpunk: Dalla disperazione alla strategia, ed. Francesco Verso, Future Fiction, 2021
https://www.futurefiction.org/dalla-disperazione-alla-strategia/
One of the volunteers clearing the oil slick tragically dies in flames. Was it a murder or an accident? A local Indian detective is supposed to figure it out, but the community of volunteers would rather see him somewhere far away.
An unusual literary deed. The collection includes short stories by authors from seven countries: Czech Republic, Great Britain, Canada, U.S.A., Brazil, Italy and Spain. And if you don't know what solarpunk and cyberpunk are, Jay Springett explains it in a preface in a rather emotional way:
"How much longer will we have to despair before realizing that the future will not be given to us by anyone, if not by our own desire and determination to take it and transform it into what we want? How many more dystopias will we have to live in before we roll up our sleeves and build a better future for ourselves and for generations to come? 13 stories from 7 different countries in translation from 4 languages ​​will show you how to go from despair to strategy in a hope that we manage to escape as soon as possible unscathed from the nefarious effects of the capitalocene, the geological era caused by two hundred years of predatory capitalism and of twenty years of capitalism of surveillance.
The imaginary worlds of cyberpunk authors have faced the rise of corporate power, widespread computing, anxieties about healthcare, globalization and the consequences of the cold war.
Solarpunk tends to focus more on our current collective aspirations than on our anxieties. The present is the terrain from which its stories grow: the collapse of biodiversity, climate change and its consequent multi-species migrations, the aging of the global population, biotechnology and more, become the backdrop for a multitude of plots.
Solarpunk. Any possible world that can already be glimpsed today out of the corner of the eye." Jay Springett (translated from Italian)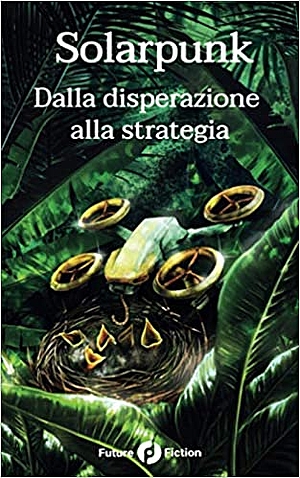 3. Pavilhão de Gemini (in Portuguese, in Czech original Pavilon Blíženců),
in: Anthology Na Imensidão do Universo, ed. Pedro Cipriano, Editorial Divergência, 2021
https://divergencia.pt/loja/na-imensidao-do-universo/
A sci-fi story about one person being able to control two bodies at the same time, about memory preservation, implants, space pirates – and revenge.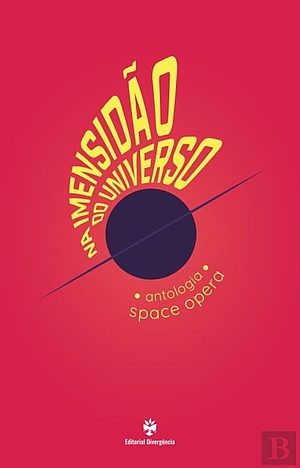 4.Silent Night, Monstrous Night (Tichá noc, zrůdná noc)
in Anthology Bloody Christmas, Konektor XB1, Prague 2021
https://www.vesmirnykolonial.cz/krvave-vanoce/

5. The Law of Jungle (Zákon džungle) in magazine Fortress (Pevnost) 11/2021
2020
1. Three Magi (in English)
in: Anthology Recognize Fascism, ed. Crystal Huff, World Weaver Press, 2020
In alternative contemporary Prague, there live people gifted with magical powers. Prague is recovering from the so-called Three-Day War, when Moravia tried to occupy Bohemia militarily on the pretext that mages were posing an unacceptable threat.
https://www.worldweaverpress.com/store/p171/Recognize_Fascism.html
Available also on Amazon as an e-book:
https://www.amazon.com/Recognize-Fascism-Science-Fiction-Anthology/dp/1734054506
2019
1. Mirror of the Silent Scream (Zrcadlo němého křiku)
in: magazine Fortress (Pevnost) 08/19
The story deals with monster hunters, strange creatures in the woods and (loss of) humanity.
Those who liked The House of Steel Needles in the anthology A Woman with a Lion will be pleased to meet countess Resa and judge Lichtenfeld, and those entertained by The Rocks of Bloody Teeth can look forward to meeting the hunter Brooker - however, it is possible to read the story completely independently as well.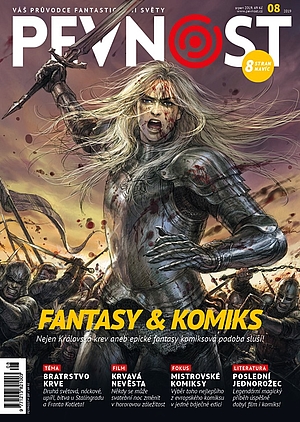 2. Crying Golem
In: Legends of Praga Caput Regni - anthology

Publishing house: Magpies on the Willow Tree (Straky na Vrbě),
edition: Czech fantasy literature (No.138)
Author of cover and illustration Tomáš Kučerovský
ISBN: 978-80-87364-97-0
Fourteen stories will present to you Prague in the span of several millennia.
You will meet young Franta from the cycle Adventurer.
You will find yourself in the center of a devastating carpet raid.
You will find out how many stone lions can fit on the top of a cathedral.
You will be almost overwhelmed by a flood of overgrown Golems!
You will see how the protectors of Codex Coordinator proceed behind the scenes.
And what to do with a hedgehog in a cage.
Prague ghosts will scare you, and you will be lured by Prague antiquarians.
In short, you will enjoy this walk thoroughly!
3. The Museum of Monsters
in: In the Shadow of Magic - anthology
Editors: Boris Hokr, Leoš Kyša
Publisher: Epocha 2019
623 pages
Hardcover
ISBN 978-80-7557-218-9

After the success of the anthologies In the Shadow of the Empire and In the Shadow of the Apocalypse, the editorial couple Hokr-Kyša decided to choose magic as the linking element of another book. Magic is a perfect thing and it forms the basis of fantasy literature. The powers of magic, however, can vary greatly - they can be dark and mad, or beneficial to the mankind and to the owners. Around twenty stories contained in the anthology are as diverse as magic itself. Lucie Lukačovičová wrote for the anthology another detective story with the main character Avalon, Museum of Monsters, Petra Lukačovičová created a thrilling story Who Killed Daniel Wilson? The photos were taken at the launch and autographing event at Luxor Bookstore at the Wenceslas Square in Prague.
The Museum of Monsters
Avalon works as a private eye in Prague and at the same time is endowed with a certain suitable supernatural ability. When she is forced by circumstances to go to Beijing, she is not happy - and she is even less happy when she has to join an investigation of a murder. A thrilling story set in the environment of artists and in the Chinese Science and Technology Museum.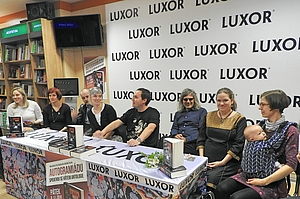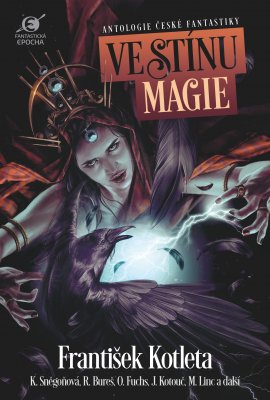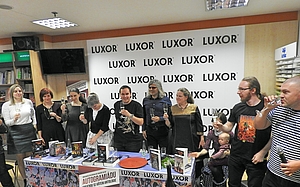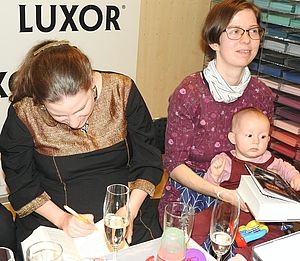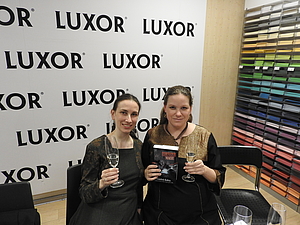 4. Bloody skin
in: magazine Fortress (Pevnost) 3/2019

2018
1. CatNIP - in Chinese, magazine Science Fiction World 05/2018
(the second story published in this magazine after War Within in 12/2017)
Photos from Lucy's visit at the Asia Pacific SCIFI Convention in Beijing May 2018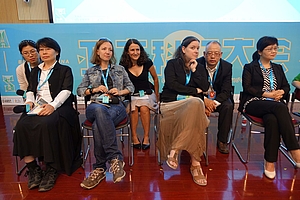 Science Fiction World with Lucy's CatNIP story

2. The Rocks of Bloody Teeth, magazine Fortress (Pevnost) 06/2018
The hunting of man-eating beasts is usually a deadly business. Even for a pair of such seasoned fighters like West and Booker. Their opponent is a terrible wendigo and besides that they are being pushed by time. The longer it will take to find and destroy the monster, the more people will become its victims. As if it were not enough, there is the affair with the slaughtered caravan, which might be considered to be a work of innocent Cree Indians. That is the reason why they have as a tracker a young Cree girl who knows the surroundings. But she also has her own agenda…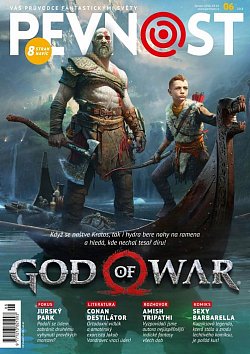 3. What Cannot Be Buried
in: Anthology Space Opera 2018, publishing house XB-1, Prague 2018
A psychological scifi thriller which takes place on the mining station Kroisos. Among terrestrials employed by mining company there is also a member of an alien race Amber Sidaris. He tries to understand human beings, to protect the weak ones and to escape the unjust wrath of his father.

4. Poetry
- Anchored
- Lost at Sea: Sunken Bell
- Seashore Haiku
in: Samajamukhi Monthly Magazin (Kannada Language India), August 2018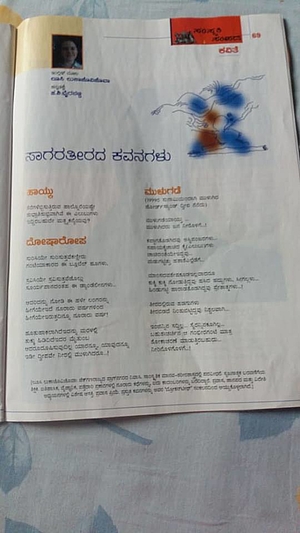 2017
1. Scarecrows
in: magazine Pevnost (Fortress) 01/2017, page 39

Western with elements of horror about weird deserted village in the middle of corn fields. Horror story in which the difference between scarecrows and human beings has been washed out.
2. Theatre of Monsters
in: magazine Pevnost (Fortress) 06/2007, page 39
Also published in anthology Lockdown, Epocha, Praha 2021
https://www.epocha.cz/kniha/frantisek-kotleta-lockdown-prvni-vydani-brozovana/
Prague in an indefinite future. But the topography is just slightly altered, some time must have already passed: the Faculty of Law is a ruin left to itself, but the noble hotel Intercontinental is still standing next to it, shop "Everything for Pets" called Zverimex at Letná is still operating, the merry-go-round is turning and fog is floating over the Vltava river.
There are various remarkable creatures moving around the city – the hard-boiled female detective Avalon, controlling the kinetic energy of common metals, Tigress Li Yin able of predicting the future, who is sitting in her room behind bamboos with crawling miniature pandas, the prestigious means of payment of the time (something like diamonds), or Natalia The Blue Beast who enjoys dissecting corpses. And the murdered opera star Jing'er.
Avalon cracks the secret behind the murder in spite of all dangers, but it does not make her feel well, her soul is sad. The Tigress has already covered up murders which happened in Prague five years ago and will cover up also the murder of Jing'er. The public knowledge of the truth could evoke hysteria directed against strange creatures, squabbling crowds, chaos, killing in the streets – nobody wants that. The Tigress protects herself and would cover up any future murder as well – the justice cannot prevail.
A well written story with excellent dialogues, folk slang and full of black humor. Avalon´s inner monologues are funny and chilling and the same time.

3. - 4. Spark Series
part I: Spark of Thought; part II: Spark of Eternity
IN: Less Than Three Press 2017
in English original, obtainable in electronic form

https://lessthanthreepress.com/books/index.php?main_page=product_bookx_info&products_id=1437
Both stories take place in the alternative nineteenth century: medicine, forensic science, railway and steam boats are developing, but people continue to fear "warlocks", persons endowed with special supernatural abilities. And because of this fear, the Inquisition still managed to have a considerable power. Ignatius is the Supreme Inquisitor in Prague, a city with a heretic reputation. When the young inventor Nikola, suspicious to be one of the warlocks, crosses his way, he starts, for the first time in his life, to doubt his mission.Initially, only the life of one prisoner is at stake, later on the life of the jailor – and whomever else who would stand in the way of the Inquisition. As time goes by, Ignatius seems willing to throw away his entire previous life, but it will not be so easy for him. Wherever he encounters the traces of supernatural crime, his instincts taught him to investigate it; especially when nobody else who would follow the trail of the criminal, is available. The narrative draws from historical realities, but modifies and adjusts the fate of historical figures in the game "What if ...?"
The Spark of Thought was also published by Nová vlna (New Wave Publisher) as a "hard copy" in "Dreams Beyond", an anthology of Czech Speculative Fiction, edited by Julie Nováková 2017.
https://www.kosmas.cz/knihy/234231/dreams-from-beyond/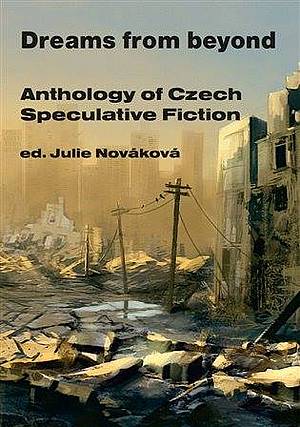 5. Circus Cosmos
in: Anthology Space Opera, ed. Vlado Ríša
Published by: XB-1 2017
Hard cover, 280 pages
A story from the world of Lucy´s novel Station Armida. At the first glance, the circus, like any other. Timothy the Magician, Oisín the Fire Eater, Simsim the Jongleur, Jerry the Dompteur and his Lisghur, a dangerous predator whom he brought up, and a dompteuse Ester with a black animal which is no animal. Timothy, however, has another mission in the circus flying around the universe - the revenge of his brother Theodor. The situation starts to be complicated by the arrival of an inspector from the Animal Protection League, who brings with her as an Opal assistant from the race well known for its strong empathic abilities...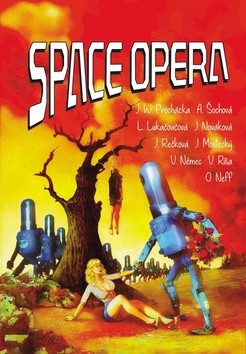 6. The Only Human
in: In the Shadow of Empire
Published by: Epocha 2017
EAN: 9788075570833
ISBN: 978-80-7557-083-3
Hard cover, 656 pages
Even more than seventy years after the end of World War II, the Third Reich and everything connected with it are an integral part of Czech history, but also of pop culture. Perfect villains, disgusting members of Gestapo, horror images of concentration camps, brutal shooting on the battlefields from the Atlantic to the Pacific, from Europe throughout Africa to Asia ... but also crazy black comedies or peculiar urban legends. The difficult theme inspired the best writers of Czech fantasy across generations to most exceptional and genuinely diverse stories ...
Lucy´s story "The Only Human" deals with a group of Czech supernatural hunters, endowed with various paranormal talents which is set to examine the place in Poland where a concentration camp used to be situated. But somebody took extreme care to get rid of all the traces…
In the same anthology, there was published also a short story by Lucy´s sister Petra, "Machine for ravens production."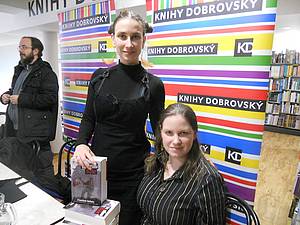 7. The War Within

SF short-story "War Within" (together with a short article about Czech SF) was translated from English to Chinese and published in the Chinese magazine Science Fiction World (in December 2017): http://www.sfw.com.cn/
The security chief Paul Gris has half an hour to discover who is the terrorist behind the attack at the laboratory where they produce Army Ants, small machines equipped with explosives causing an explosion not strong enough to significantly damage walls or machinery but strong enough to kill a human being. And life of Marion imprisoned in the laboratory is at stake…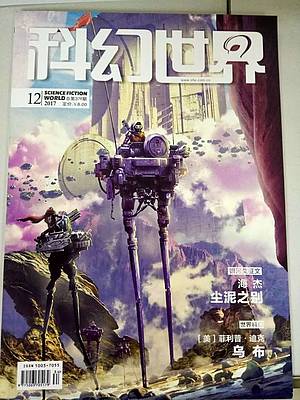 2016
1. Salt and Blood
in: Anthology Mythical Creatures
XB-1 Publishing House 2016
266 pages
ISBN 978-80-905300-7-2

A collection of nine stories by Czech writers on the subject of mythical creatures contains stories from various places of our planet. The mythical creature in Lucy´s story Salt and Blood which is taking place on Hawaiian island Maui is a Shark Deity. The exotic environment is portrayed so faithfully that anyone who has not visited these areas yet can clearly see it in front of him - and whoever is acquainted with these places can recall his own atmospheric memories very easily. The introductory description of the character of an oceanographer who came to Maui to study "marine biology" is very credible: every European with rational mind and skepticism about superstition and magic would feel like that. But gradually the whole atmosphere will overwhelm him so much that even the luxurious surroundings of Four Seasons Hotel cannot protect him - he starts to get engaged in spite of all common sense. And in the final catharsis, he will be ready to hand over a report saying that Makane beach is quite safe.
2. A Bao A Qu
in a magazine Pevnost (Fortress) 03/2016
A mystical short story A Bao A Qu has been placed in the year 1939 into colonial India.
The voyage of an Englishman Alrik and his Indian friend Abai who studied with him in Britain aims at finding a mystical creature described in Jorge Louis Borges book about imaginary beings.
Already the initial quotation and initial lines let us feel the mystery around. Both the friends and their relationship is realistically described – also their reaction in the extreme situation of physical hardship and in the situation when their lives are endangered. We are convinced that those two are real human beings with characteristic features and prejudices of their time.
But the story has two levels, another one is hidden in the old history which is closely interwined with the present… And the mystery which is difficult and dangerous to solve.
3. Mirrors Full of Shadows
in a magazine Pevnost (Fortress) 09/16, page 35
A story from the student environment, where strange things are happening and mirrors emit dangerous doppelgangers.
4. A House of the Steel Needles
in: A Woman with a Lion, an anthology of fantasy stories by Czech and Slovak female writers
pages 113 - 152
Editors: Zuzana Hloušková, Františka Vrbenská
Fortna Publishing House, 2016
Illustration: Jana Šouflová
ISBN 978-80-905996-0-4
also in e-version: https://efortna.cz/lucie-lukacovicova-dum-ocelovych-jehel/
A short story where everything is different than it seems at the first glance. The main female hero Resa Viandante could save the world by her inventions - but ultimately she is only forced to invent weapons for her own defense. Celestialists, whether angels or demons, who control human beings; instruments and machines powered by aether or by blood - all that creates a nightmare about the possibilities of abuse of power and technical inventions. The story ends with the departure of an obsessed hunter Samuel West who somehow resembles a hero of the Wild West. Though he was not able to prevent a destruction of the region, he contributed to the rescue of Resa and her friend Frederic.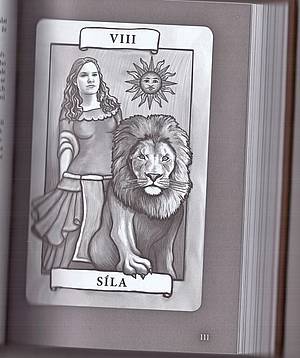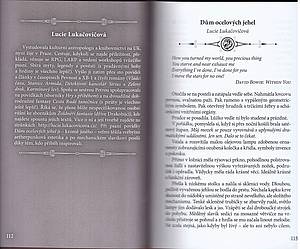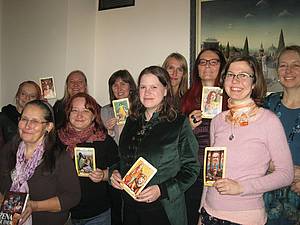 The launch of the anthology in Café Bar Elysium - December 2016
2015
1. City of Freaks
in: Fortress (Pevnost) 7/2015, pages 36 - 47
Hard-boiled private eye Avalon belongs to the people with special innate talents, but she is certainly not spreading this message around. She would not call herself a hero, whether super hero or any other hero. However, her life in post-apocalyptic Prague, already hard enough, gets even more complicated when the investigation leads her into the clutches of the local underworld bosses.

2. Pavillion of Gemini
in: Anthology Terra Nullius, Brokilon, Prague 2015
hard cover, 336 pages
ISBN/EAN 978-80-7456-256-3
In this anthology you will find stories whose authors, in their search for humanity, are not afraid to enter the unexplored no man's land (Terra Nullius). Each story is different and original, but they have at least one thing in common - the breathtaking imagination. You will go with them into the world of secret services, dangerous archeology and biotechnology. You will reach the limits of the solar system and get acquainted with the members of the first forthcoming interstellar voyage, with creatures endowed with quite different rights than ordinary people. You will meet with unexpected pioneers of new technologies, with fascinating cosmic phenomena and with people fighting for survival, rescue and revenge - or just for hope of understanding.
This Anthology contains Czech "biological science fiction", dedicated to the theme of transhumanism in all its conceivable forms. It contains intelligent, thoughtful and very readable works of the best Czech authors. Lucy´s short story Pavilion of Gemini was very much acclaimed in various reviews.
3. CatNIP (translated from English into Romanian) -
in: online magazine Fantastica
http://fantastica.ro/catnip/
4. La Sedienta (The Thirsty)
Western steam punk story
in: XB1, magazine for sci-fi, fantasy and horror 10/2015
The world of the Wild West, the vast plains that are intersected only by traces of buffalo herds, Indian hunters and wandering bandits. And of course, by railway. Track gauge of twelve meters, accommodating massive machines of Giants, going from the East to the West, which, once on the track, can be stopped by nothing. Father and son did not drive any of these Giants, they have only an ordinary steam locomotive for transporting cargo and sometimes passengers - this time, two women and one man. As it turns out at the moment of mortal danger, the passengers are not as defenseless as it would seem at the first glance.
5. Sprout of Rose
in: Mercenaries of Fantasy - Intelligent Glaciers and Other Freaks
Collection of stories - Czech fiction series (103)
Cover: Tomas Kučerovský
Published by: Straky na vrbě (Magpies on Willow) 2015
ISBN: 978-80-87364-52-9
The story about the journey of elf Sulin and dryad Omerin. Fighting monsters and monstrosities, for saving the empire.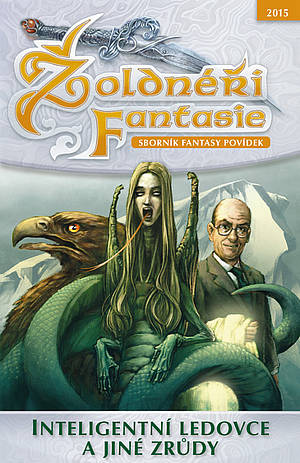 6. Spark of Thought
Lucy´s first story published in English. It takes place in Prague, in an alternative history - and it has a specific point.
In the midst of the steampunk era, the City of Prague is at the heart of the Holy Inquisition, which is determined to wipe out the witches and heretics endangering the world. A young scientist is accused of witchcraft and ends up coming to the attention of Ignatius, the High Inquisitor.

An unexpected attraction complicates an already dangerous situation—a situation that many are happy to exploit, from other authorities within the church to city leaders. Ignatius will have to choose between the life he's always led or the warlock he shouldn't love—if they survive long enough to have any choice at all.


To order:
http://www.lessthanthreepress.com/books/index.php?main_page=product_bookx_info&cPath=92&products_id=1065

2014
1. Copper Cicada
in: Mercenaries of Fantasy - Lonely Warrior
Editing House: Straky na vrbě, Edition: Czech Fantasy 2014
ISBN: 978-80-87364-46-8
Cover: Tomáš Kučerovský
Collection of short stories about lonely men fighting on their own for good and not so good causes.
Lucy´s story in the collection is called Copper Cicada and is situated in China of 3rd century AD, in the time of Three Kingdoms, a tripartite between the states of Wei, Shu and Wu. It tells a story of three warriors of that time and has an unusual original structure and surprising ending.

2. The Coast of Whales
in:KOČAS 2014, a regular anthology of sci-fi and fantasy short stories which participated in the competition for Karel Capek award - selection effectuated by the competition administrator Jiřina Vorlová
Lucy´s story is a type of introduction to the following Singing of Metal Whales which was published in the anthology of the same name. It can be taken as a savoury which opened the door to the world far away in the north, full of strange whale songs.
3. Singing of Metal Whale
in: Singing of Metal Whales, anthology of Czech urban fantasy
editor Vlado Ríša ISBN 978-80-905300-1-0
Publishing House: Connector X-1, 2014
hardcover 332 pages, cover Petr Kopl

Summary: A collection of short stories by Czech authors focused on urban SF. It contains stories of pure sci-fi and fantasy, which take place in Prague, on other planets, in the Middle Ages, somewhere in the Nordic countries etc.
http://www.fantasyplanet.cz/clanek/ed-vlado-risa-zpev-kovovych-velryb

Excerpt from the review – unauthorized translation from Czech into English -
http://sarden.cz/node/6876
"The first story called Singing of Metal Whales by Lucie Lukačovičová gave name to the Anthology. This winter was a little bit ungenerous with frost and snow, so you can at least enjoy it in this story. It is set in Hvalurströnd, a region with bitterly cold northern environment and lack of jobs. The only opportunity to earn some money for living is the work in a factory for whale blubber, which is produced by metal whales/machines. But only until they are poisoned by somebody. The only witness is small Svana who was just roaming around in search of her father. But if she gave the evidence what happened, she would get her father Andrés into trouble because the presence of unauthorized persons, not speaking about children, is strictly prohibited in the factory.
I liked the idea of ​​having the metal whales and all environment veiled in darkness and mystery. I awaited steam punk features because of the title – but there was only a touch of steam punk. The whole story had more of post-apocalyptic touch. And that worked very well for me as I like such type of stories."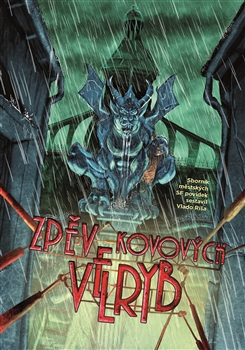 2013
1. Debt of Honour
in: "Legends: The Cursed Libraries", Great Anthology of Fantasy Stories with the topic of books and libraries
Compiled by Michael Bronec, edition of Czech Fantasy
ISBN: 978-80-87364-40-6
Publishing House: Straky na vrbě (Magpies on the Willow tree) 2013
Hardcover, 960 pages

The book was awarded the first place in the category of Best short stories of 2014 in the 19th annual Academy Awards of SciFi, fantasy and horror.

Abstract:
Beware! To read the book is dangerous! To read this book is especially dangerous! Open the door of the library, and you will be intermittently inundated by whispering of the pages (But what can whisper, it can also bite. Or even eat.). Open the book and you enter into the world of fantasy. Your own or someone else's? Choose! (But do not lose the thread. Ariadne´s thread. Remember that you will want to come back ...)

Excerpt from the review – unauthorized translation from Czech into English: http://www.casopisxb1.cz/aktuality/proklete-knihovny-vas-chyti-do-sparu-a-nepusti-recenze/
"The second story Debt of Honor by Lucie Lukačovičová immerses the reader into the mysterious house in which the main character has to repay the debt to his infirm uncle and to protect overnight his ageless girlfriend. At the first glance, a simple task indeed, but only up to the moment when the hero discovers who his uncle's girlfriend actually is. This short story is exceptional in its successful descriptions that evoke a truly oppressive atmosphere, but it is also full of action. "
2. Nightingale and Alabaster in: Pevnost (Fortress), Prague 09/2013
2012The Fox that Runs to Town of Tábor, in: Secret Book of Chiaroscuro (novel in stories) Albatros, About Black Lady, in: Secret Book of Chiaroscuro (novel in stories), Albatros, 2012Tin Soldier, in: Steel and Blood, anthology Games with a Story, Mytago, 2012 Honestly, in: anthology Dead in the Steam Pipe Connector, XB-1, 2012 Tongues of Fire, Heart of Ice, in: anthology Dark Times, Fantom Print, 2012You will meet only yourself, in: magazine XB-1 01/2012, Jack XB-1, 2012 Old Foundations, in: anthology Mercenaries of Fantasy: Good News from beyond the Grave, Straky na vrbě, Prague, 2012
2011
The Dolls Killer, in anthology Games with a Story: Crime and Punishment, Mytago, 2011
The Tree of Death, the Fruit of Life, in: magazine Pevnost (Fortress) 11/2011, 2011


2010
Toro Dragón, in: anthology Legends: Dragons, Straky na vrbě (Magpies on the Willow), Prague, 2011
What Casts no Shadow, in: magazine Pevnost 3/2010, 2010
Shadows of Ashes, in: anthology Shadows of Ashes, Triton, Prague, 2010
The Tree of Life, the Fruits of Death, in: anthology Merceneries of Fantasy: Tango with Vampire, Straky na vrbě, Prague 2010
2009
What the Eyes Can´t See, in: episodic novel Asterion: City of Ghosts, Straky na vrbě,Prague, 2009


The Question of Honour, in: magazine Ikarie 10/2009, Mladá fronta (Young Front), 2009
The Pawnshop, in: anthology Kočas 2009, 2009
Baudelaire, version 2.0, in: anthology Robots and Humans, Mladá fronta, 2009
Shadows of Dreams, in: anthology Shadows of Dreams, Triton, Prague, 2009


2008
Black and White Cat, in: Anthology Time of Outlaws - new edition, Triton, Prague, 2008
Time to Go Home, in: anthology Časovír, Mladá fronta, 2008
Missing, in: anthology Dragonslayers X, Straky na vrbě, Praha, 2008
Lexington, in: magazine Icarus 07/2008, Mladá fronta, 2008
Those who Stray between the Worlds (Part 1) in: magazine Pevnost 2/2008, 2008
Those who Stray between the Worlds (Part 2) in: magazine Pevnost 3/2008, 2008
Silver Bells, in: magazine Pevnost 5/2008, 2008
Shadows of the Towers, in: anthology Shadows of the Towers, Triton, Praha, 2008


2007
The Caravan of Dreams, in: anthology Asterion: Birth of a Blue Moon, Straky na vrbě, Prague, 2007

Daughter of her Mother, in: anthology Dragonslayers IX, Straky na vrbě, Prague, 2007
House of Laughter, House of Mourning, in: anthology Newt (Mlok): A Collection of prize winning works, Karel Capek Award 2007
Enough Time to Die, in: magazine Pevnost 1/2007, 2007
Pirates of Heaven, in magazine Pevnost 11/2007, 2007
Idol and Shadow, in: anthology of urban fantasy Under the Cobblestones, Triton, Prague, 2007


Shadows of the Sea, in: anthology Shadows of the Sea, Triton, Prague, 2007

2006
Thieves of Time, the magazine Pevnost 1/2006, 2006
Sun Shield, in: anthology Czech fantasy 2005, Mladá fronta, Prague, 2006
The Price of Truth, in: magazine Breath of the Dragon (Dech draka) 1/2006, 2006
Shadows of People, in: anthology Shadows of People, Triton, Prague, 2006


2005
Shadows of Things, in: anthology Shadows of Things, Triton, Prague, 2005
There are also Other Cities…in: anthology Faces of the Future, Triton, Prague, 2005
Shadow of the Tiger, in: collection Dragonslayers VII. (Drakobijci), Straky na vrbě,Prague, 2005

The Lord of Destiny, in: anthology Die is Cast, Straky na vrbě, Prague, 2005
Go through Hell, in: magazine Pevnost 5/2005, 2005
Two Heads, in: anthology Songs of the Dark Ages, Triton, Prague, 2005

2004
Ten Thousand Hells, in: magazine Pevnost 4/2004, 2004
Humming Hive, in: magazine Fantasy (Fantázia) 30 - 2/2004, 2004
The Boundaries of Power, in: magazine Breath of Dragon (Dech draka), 1/2004, 2004
Of those who Return, in: anthology Time of Outlaws, Triton, Prague, 2004
Road to Silence, in: Dragonslayers VI, Straky na vrbě, Prague, 2004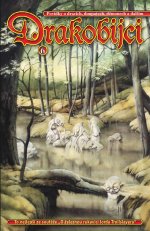 Cursed Blood, in: collection Pragocon 2004 Cursed Blood, Sci-fi club Terminus, Gumruch, 2004
2003
The Heart of the Shrine, in: magazine Pevnost 2/2003, 2003
The Poet and the Beauty, in: collection Pragocon 2003, Gumruch DTP, Prague, 2003
Félésis, in: magazine Guns of Avalon (Zbraně Avalonu) 1/03, 2003
Mantis, in: anthology Convent of Pleasure, Straky na vrbě, Prague, 2003

The Sweetest Drink, in: magazine Pevnost 6/2003, 2003
Old Man, in: magazine Pevnost 11/2003, 2003

2002
The Victim, in: anthology The Promised Age of Trolls, Trollpress, Prague, 2002
Bloody Hell, in: anthology The Promised Age of Trolls, Trollpress, Prague, 2002
Black Widow, in: anthology Black Widow, Gumruch DTP, Prague, 2002
Hazy Moon, Tell me! in: magazine Pevnost 4/2002, 2002
The Hungry, in: Collection of Fantasy and Scifi Stories Kočas, Straky na vrbě, Praha 2002

Before she Kills us All, in: anthology Dragonslayers IV, Straky na vrbě, Prague, 2002

The Last Tango in London, in: magazine Fantasy (Fantázia) No. 23 - 3/2002, 2002
Three Ravens, in: magazine Pevnost 7/2002, 2002
2001
Fisherman and Wailing Wind, in: anthology Pragocon 2001 Gumruch DTP, Prague, 2001
Wandering Witch, in: magazine Guns of Avalon 2/01, 2001
Awakening, in: anthology Newt: a collection of prize winning works in Karel Capek literary competition, the story won Karel Capek Award for 2001, Straky na vrbě, Prague, 2001

Black and White Cat, in: anthology Dragonslayers III, Straky na vrbě, Prague, 2001



2000
Gateway, anthology Dragonslayers II, Straky na vrbě, Prague, 2000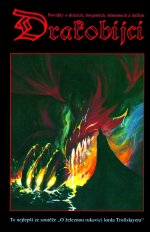 Fado, in: anthology Alter ego, Pragocon 2000, Gumruch DTP, Prague, 2000
The Rider of Darkness, in: Dragon Breath magazine 3/2000, 2000
Kiss of Life, magazine Imladris 5-6/2000, 2000

1999
Ferry Across the Mercy, in: anthology Fatal War, Gumruch DTP, Prague, 1999
Time of Exile, in: anthology Fatal War, Gumruch DTP, Prague, 1999
Eyes Closed, in: anthology Dragonslayers, Straky na vrbě, Prague, 1999
Aimede, in: magazine Opatssin 1/1999, 1999
Dancer, in: magazine Opatssin 2/1999, 1999
Stairs, in: magazine Opatssin 2/1999, 1999

1997
In the Darkness, in: anthology Miniparcon 97, Roman Kresta, Pardubice, 1997