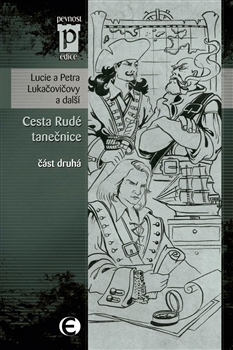 Lucie and Petra Lukačovičovy and collective of authors
The Journey of the Red Dancer (Cesta Rudé tanečnice, two parts)
Publishing House: Epocha Prague
Year: 2013, 1st edition
240 pages 1st part, 216 pages 2nd part
paper back
ISBN: 978-80-7425-106-1
EAN: 9788074251061
Synopsis
The Journey of the Red Dancer, part 1
Captain Vicente belongs to the experienced sailors who survived the war of the free City of Lekanta with the Asman Empire. Before him there is a passage with unknown cargo, behind him there is an ugly past. By coincidence he can acquire a strange precious stone called Red Dancer which has been desired by many…
Meanwhile, in Lekanta the intrigues are being woven, and Celandrina, a daughter of an important merchant accused of murder, is caught in the middle. Vicente might be her savior, but she might be his death…Dark secrets and contacts of Celandrina´s father with influential politicians and members of the underworld are being slowly discovered. Similarly, Captain Vicente is being haunted by his seemingly long-forgotten deeds. Necromancers whom the majority of people detests, although many of them seek their advice, are moving in the streets of Lekanta. The dreaded pirate brotherhood Fratellanza is ravaging the seas. And the large neighbouring Asman Empire begins rattling weapons again.
The Journey of the Red Dancer, part 2
Signor Torrenti, one of the most influential men in Lekanta, had pushed his City into another war with Asmania because of the old hatred he hold against the Empire. Everyone must gradually make choices what position to take to the impending bloody events. The gemstone Red Dancer is inbetween travelling from one hand cooled by death to the other, until it eventually ends temporarily with Paolo Morino, a head of Lekanta´s internal spy network. Will the mysterious stone help Morino to the victory over the dreaded Rhianna Salvatore, a rival against whom all normal fight procedures fail?
The book of adventure in two parts tells the story about a precious stone the price of which is being paid in blood instead of gold, about the destinies marred by the Red Dancer and the lives either saved, broken or lost through it.
http://www.youtube.com/watch?v=l_-t0K452eo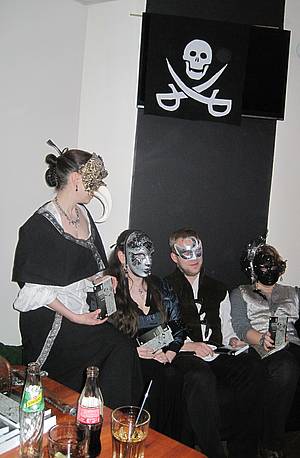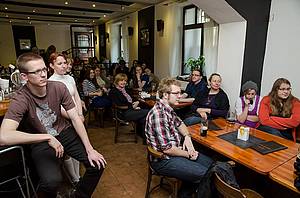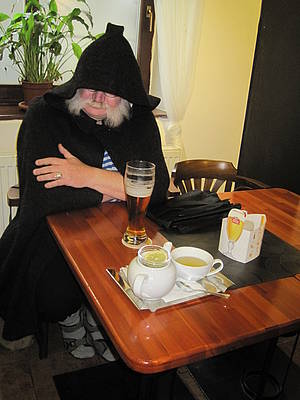 From the presentation of the book to the market ("baptism of the book")