Lucie Lukačovičová
Published Articles, poetry, comics -
chronological list

2023
Meeting among the Worlds (reportage)
in: magazine Fortress (Pevnost) 10/2023

2022
1. Beloved Movie for Saturday: Neverending Story
in: Sarden 2022
https://sarden.cz/2022-12-17-1758/sobotni-filmova-srdcovka
2. Comics
When the Earth Melts
published by the Institute of Geophysics of the Academy of Sciences of the Czech Republic, Prague 2020
Free for public: https://www.ig.cas.cz/pro-verejnost/komiks/

English version: https://www.ig.cas.cz/wp-content/uploads/2023/01/comics-3_en_komplet_domaci.pdf



2021
1. The Mask "The Last God" - art instruction
in: Collection In the style of Steampunk, Grada, Praha, 2021
https://www.grada.cz/ve-stylu-steampunk-11960/

STEAMPUNK! Originally a literary subgenre, today it is a lifestyle that has hundreds of thousands of fans around the world.
Go to an alternative "Century of Steam", get inspired by the books of Jules Verne or H.G. Wells. Let the industrial revolution and Victorian aesthetics come to life in your home with the book, which is the first Czech manual for all enthusiasts, artists and creatives. You will learn everything you need to get started and familiarize yourself with steampunk, and with the help of several creators, you will set out to find your own style. You will find out how to create your own character and complement it with suitable clothes and hairstyle. You will make a mini hat that will easily elevate a stylish outfit. You will penetrate the secrets of working with leather and make the indispensable steampunk glasses. Decorate yourself with a beautiful wire jewelry or resin medallion. And if you're really skilled, you'll also learn how to make steampunk violins and other decorations.
2. Thrust there a couple of wheels and call it a steampunk!
in: magazine Fortress (Pevnost) 1/2021
3. Comics
When the Earth Flares up
published by Geophysical Institute of the Academy of Sciences of the Czech Republic, Prague
https://www.ig.cas.cz/pro-verejnost/komiks/- free of charge
English version: https://www.ig.cas.cz/wp-content/uploads/2021/09/en_komplet_doma.pdf

2020
1. How become a spoilt beta-reader
in: Sarden 2020
https://www.sarden.cz/2020-04-05-0000/nedelnik-lucie-lukacovicova-jak-byti-rozmazlovanym-beta-ctenarem
2. India, a country full of rituals
in: Fantasymag 2020
https://www.fantasymag.cz/indie-zeme-plna-ritualu-pover-demonu-temnych-sil-a-nepreberneho-mnozstvi-bozstev-ktere-by-zavidel-lecktery-autor-hororu-nebo-fantasy/

3. Poetry
Project Against the Anxiety, 2020 and 2021
https://manifestuzkosti.blogspot.com/p/blog-page_28.html
4. Comics
When the Earth Quakes
publisher: Institute of Geophysics, Academy of Sciences of the Czech Republic, Praha 2020
English version: https://www.ig.cas.cz/wp-content/uploads/2020/07/comics_for_home_printing_small_version.pdf


2018
1. How to Write about Different Cultural Milieus
in: web Triumvirát, on-line:
https://triumvirat.cz/2018/01/jak-psat-o-odlisnych-kulturach/


2. Asia Pacific Scifi Convention - China Goes!
in: XB-1 9/2018, p. 60-61
About Lucy´s trip to China (in Czech)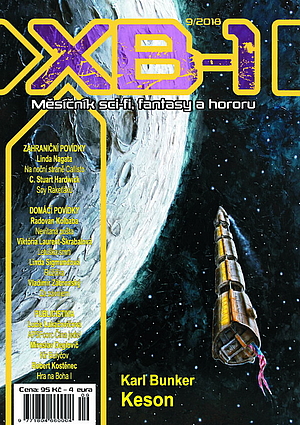 2017
1. The Merciless God Nergal
Subtitle: With Lucie Lukačovičová to the dark corners of Babylon and Sumer civilizations
In: Pevnost (Fortress) 01/2017
Page 76
Continuation of mythological series about villains, demons and the dark gods.
The story of the ruthless god Nergal from the Underworld of Mesopotamian mythology.


2. Dark Gods
Topic: How does it function with the Good and the Evil in Persian mythology?
In: Pevnost (Fortress) 05/2017
Page 80
Continuation of mythological series about villains, demons and the dark gods.
About a Persian deity, the bad guy Angra Mainyu, and his evil concubine.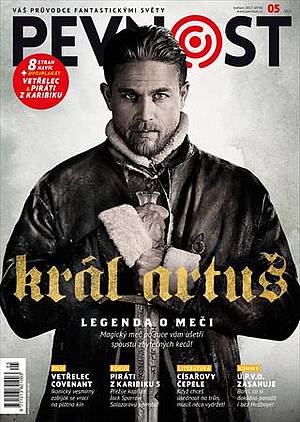 3. Dark Gods
Daredevil Tezcatlipoca
in: Fortress 07/2017
page 82
The most typical feature of the Aztec religion were allegedly human sacrifices to the Sun god, to give him strength for his daily struggle with the forces of the night. Aztec mythology, however, has about a thousand gods with poetic names and unusual stories. The article focuses on the god Tezcatlipoca, which is not so well-known, but is one of the most important in the Aztec pantheon. It is the god of darkness, magic, conflict, change, jaguars, night sky, hurricanes, divination, temptation and beauty, further God of earth, obsidian, domination, feuds, war and suffering.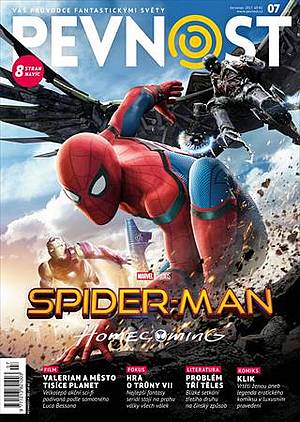 2016
Series of mythological articles "Villains, Demons and Dark Gods"
Look at them more from a good humoured, not scientific point of view.

Number 1
Kali, Indian Four Armed Black Goddess



IN: Magazine Fortress (Pevnost) 04/2016
Page 72
Conqueror of demons, destroyer of evil forces, blood-thirsty and cruel, but sometimes not so cruel?


Number 2
Ravana, Indian demon, King of Sri Lanka.


IN: Magazine Fortress (Pevnost) 05/2016
Page 70
An incorrigible villain and seducer of innocent girls? A comparison with his positive counterpart Rama.

Number 3
Izanami - Japanese Goddess of Underworld



IN: Pevnost (Fortress) 07/16 – p. 74
Izanami, an ignored Goddess? Also in Japan, the most wild things can happen even in the best divine families.


Number 4
Hades, the God of the Underworld with a bad reputation.

IN: Pevnost (Fortress) 09/16, p. 70
Topic: Dark Gods and Demons - Hades, the God with a bad PR
In the division of the world the most powerful God Zeus gained dominion over the earth and heavens, people and gods alike, Poseidon is ruling over the seas and Hades got assignment to watch over the underworld together with his three-headed dog Cerberus. Hades´ image is generally negative, but thanks to his wife Persephone, in many cases he proved to be not entirely insensitive.
Number 5
Sutech (Set) - Egyptian God of Chaos

IN: Pevnost (Fortress) 10/16, p. 74
Topic: Egyptian mythology. Ousted Sutech (Set). Sutech was the Egyptian god of strength, violence and chaos who embodied the principle of hostility if not of outright evil. With Lucie Lukačovičová to countries around the Nile following the villain Sutech.


Number 6:
Sir Gawain and the Green Knight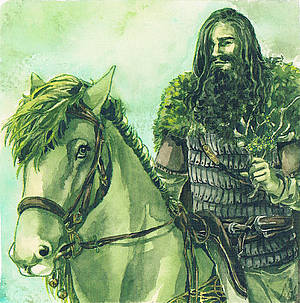 Evil Green Knight and Speaking Heads of Arthurian myths
IN: Pevnost (Fortress) – 11/2016, page 74
Sir Gawain and the Green Knight is a late 14th-century Middle English chivalric romance, one of the best known ones from Arthurian cycle. The meaning of the Green Knight has been widely disputed – is it a mythological being connected with nature or the devil himself? In any case, he was the judge and tester of virtues of knights - tempting, seducing, humbling and forgiving them.
2015
- Preface to the collection of short stories which received the Karel Čapek Award for the year 2015


- Ronin - Hero or Pariah? Glory and suffering of the Samurai roaming around without master (feudal period of Japan) in magazine Pevnost (Fortress) 06/2015, Prague, page 68 - 71
- Alchymists Dee and Kelley and the Philosopher´s Stone in: Pevnost (Fortress) 6/2015, p. 70-73
2013
Synchronicity is a Refined Hell, in: XB-1 8/2013, on-line:
http://www.casopisxb1.cz/aktuality/synchronicita-je-rafinovane-peklo-uvaha/

The Sharpest Doom in: magazine Pevnost (Fortress) 12/2013, p. 64-67

2012
Unusual Religions or Blood Cults : Satanism III, in: magazine Pevnost (Fortress) Prague, 3/2012, p. 47-48
Unusual religions or Blood Cults: Even the Ancient Greeks? in: Pevnost 5/2012, p 47-49
Unusual Religions or Blood Cults: Tauromachia, in: Pevnost 8/2012, p 47-48
Unusual Religions or Aghora, in: Pevnost 12/2012, p 47-48

2011
Unusual Religions or Blood Cults: Assassins, in: Pevnost 1/2011, p 70-71
Unusual Religions or Blood Cults: Mayan Sacrifices, in: Pevnost 3/2011, p 72-74
Unusual Religions or Blood Cults: Moloch Devours Children, in: Pevnost 5/2011, p 65-67
Unusual Religions or Blood Cults: The Cannibals of Fiji, in: Pevnost 7/2011, p 72-73
Unusual Religions or Blood Cults: Satanism I, in: Pevnost 9/2011, p 70-71
Unusual Religions or Blood Cults: Satanism II, in: Pevnost 12/2011, p 65-67

2010
Unusual Religions, or Thus Spoke Nanak Singh, in: Pevnost 1/2010, p 66-67

Unusual Religions or Thus Spoke Lao Tzu, in: Pevnost 3/2010, p 64-65
Unusual Religions or Here Go Benandanti, in: Pevnost 7/2010, p 66-67
Unusual Religions or Jainism is not for Alcoholics, in: Pevnost 9/2010, p 68-69
Unusual Religions or Blood Cults: Kali, in: Pevnost 11/2010, p 68-69

2009
Agile Traders, in: Pevnost 1/2009, p 72-73
Masked Avengers, in: Pevnost 3/2009, p 70-71
Unusual Religions or How do you Voo-doo?, in: Pevnost 7/2009, p 70-71
Unusual Religions or How do you Voo-doo? II, in: Pevnost 9/2009, p 76-77
Unusual Religions or Thus Spoke Zarathustra, in: Pevnost 11/2009, p 74-75

2008
Religious Stereotypes, in: Dech draka (Breath of the Dragon) Prague, 2/2008, p 73-74
Damned Stereotypes, in: Dech draka 3/2008, p 70-71
Common Sense Judges, in: Dech draka 5/2008, p 74-75
Tough Detectives, in: Dech draka 8/2008, p 74-75
Crazy Schools, in: Dech draka 9/2008, p 72-73
Fourteen Days full of LARP (report), in: Pevnost 10/2008, p 98-99
Visit of Midnight Circus, in: Dech draka 11/2008, p 72-73
Stories of mysterious Sevilla, online in: Invisible Dog (Neviditelný pes)
neviditelnypes.lidovky.cz/...y-tajemne-sevilly-d5l-/p_scifi.aspx

2007
Fight and Helplessness, in: Dech draka 1/2007, p 73
Mental Disorders II, in: Dech draka 3/2007, p 73-74
Mental Disorders III, in: Dech draka 5/2007, p 70-71
About the Players, in: Dech draka 7/2007, p 65
Amber Trumps and Tarot, in: Base 9/2007, p 40-45
Mental Disorders IV, in: Dech draka 9/2007, p 70-71
Lucie Lukačovičová (interview with the author), in: Ikarie (Icarus) *, Prague October/2007, p. 45-46
Mental Disorders V, in: Dech draka 11/2007, p 73-74

2006
Heroes and Rebels, in: Dech draka (Breath of the Dragon) 1/2006, p 33-36
Traitors and Villains, in: Dech draka 2/2006, p 33-36
Faith and Doctrine, in: Dech draka 3/2006, p 33-36
Magic and Mysticism, in: Dech draka 4/2006, p 11-14
Mental disorders I, in: Dech draka 6/2006, p 16-19

2005
Management of Games, in: Dech draka Breath of the Dragon 6/2005, p 23-34
Role-playing or Beat or not to Beat, in Dech draka 1/2005, p 33-36
Role-playing or Rough and Rougher, in Dech draka 2/2005, p 33-36
Role-playing or Between us ... girls?, in Dech draka 3/2005, p 33-36
Role-playing or I love you, but ... in Dech draka 4/2005, p 30-32
Role-playing or Political Correctness, in: Dech draka 5/2005, p 31-34
Fourteen days between the Worlds (report), in: Pevnost 11/2005, p 94-95
Role-playing or Holidays and Traditions, in: Dech draka 6/2005, p 39-40

2004
Role-playing or What exactly it Entails, in: Dech draka 1/2004, p 19-21
Role-playing or Types of Players, in: Dech draka 2/2004, p 30-33
Role-playing or View at the Matter, in: Dech draka 3/2004, p 31-34
Japan - Land of Magic and Technology I. (report), in: Pevnost 8/2004, P. 108-109
Japan - Land of Magic and Technology II. (report), in: Pevnost 9/2004, p 108-109
Role-playing or We are outnumbered, in: Dech draka 4/2004, p 15-18
Role-playing or When More Means More, in: Dech draka 5/2004, p 31-33

2003
The Characters that Speak - interview with Akiko Crowther, in: Pevnost 5/2003, p 68-69
Kissing fairies (report), in: Imladris 4/2003, p 24-26

2002
Negative Heroines through the Ages, in: Intercom 2/2002, p 19-22
From the Writings of Lady Death (report), in: Ikaria * 7/2002, p 64
Passage to India - and back (report), in: Intercom 5/2002, p 22-24
Weak Sun (review), in: Intercom 6-7/2002, p 14
Engraved in the Bones, Dyed by Blood (report), in: Strength 8/2002, p 56-57

2001
Villains, in: Intercom 1-2/2001, p 13-17

2000
Elves, in: Imladris 1/2000, p 42-44


* Ikaria, now magazine XB-1, more here: XB-1
http://www.casopisxb1.cz/