A semidetached villa, the first one in the row of five in the romantic small gardens of Marshall Retreat, Betalbatim, South Goa, obtained a Portuguese name Casa Jorge. It is being offered for a short or long term rent to the lovers of vast beaches, good food and cultural experience.
Casa Jorge consists of living room/dining room, separate kitchen, three bedrooms with en suite bathrooms, two balconies next to the upper floor bedrooms and a terrace with a view into the palm trees. It is fully furnished with tasteful furniture, all rooms are air conditioned and for the case of nonavailability of power (which cannot be fully avoided in any place in Goa) it has its own generator.
Casa Jorge is 10 minutes distance from the beach, a nice walk through a palm grove, passing by two smaller hotels which will serve you meals in case that you would not like to use the services of our cook or make the dishes yourself. However, during the season, there are also many temporary shacks on the beach, which prepare tasteful lobsters, fruit de mer, fresh fish and wonderful cold drinks.
If you want to know more, use our contact form, please. For more details about Goa, see the section Goa under Travelling/India on this webpage. http://www.ivana-dirk.info/index.php?id=64
Booking can be made directly on the webpage: http://www.dirk-estates.com/goa/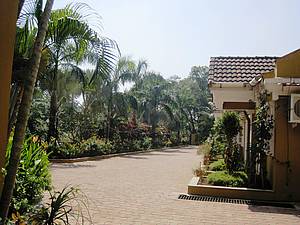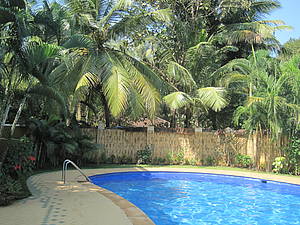 Casa Jorge in the complex of Marshall Retreat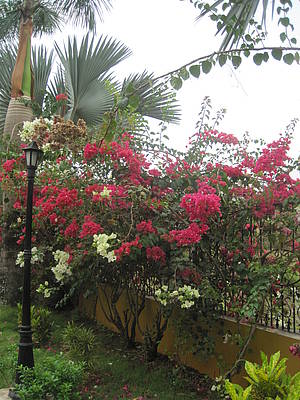 Terrace and View from the Terrace

Living Room at Christmas - Collection of Musical Instruments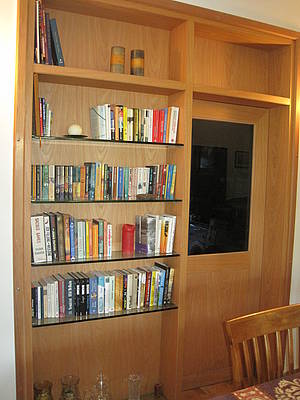 Dining Room Corner and Bookcase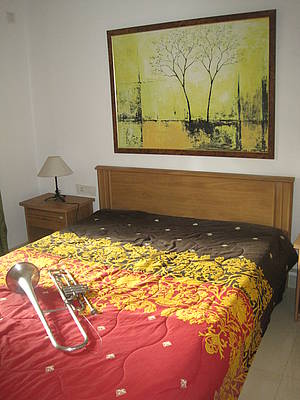 Bedrooms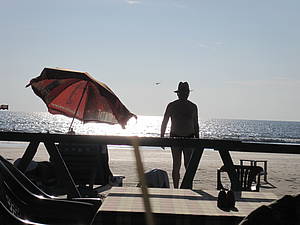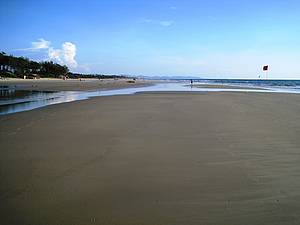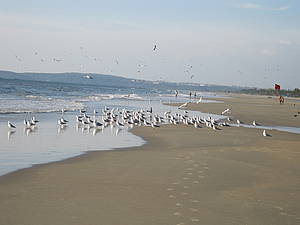 Vast Beaches of Goa only 10 minutes walking away
Our quiet village Betalbatim is getting popular. It has been recently featured in a magazine of Jet Airlines including all details.